Melisa Scarlott, Faculty Secretary, Retiring After 24+ years of Service
Dear Louisville Seminary Community,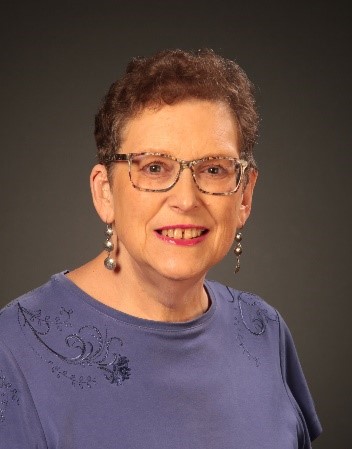 On January 31, 2022, Melisa Scarlott will retire from her position as Faculty Secretary and Grawemeyer Assistant after twenty-four exceptional years of service at LPTS. During her time at Louisville Seminary, Melisa has supported the work of faculty inside of the classroom by securing and maintaining records of copyright permissions to facilitate legal access to course materials, creating indexes, bibliographies, and tables of content for faculty publications, and securing desk copies from publishers as needed for course facilitation.
Melisa's tremendous organizational skills have been invaluable for her work with the Grawemeyer Award in Religion. She maintained a database of past and current nominators and nominees, acquired, recorded, and distributed books to committee members, made travel arrangements and secured hotel accommodations for the finalist selection committee, and planned events around award announcements and campus visits. Tyler Mayfield, A. B. Rhodes Professor of Old Testament & Faculty Director of the Grawemeyer Award in Religion at LPTS, shares that, "Melisa will be missed dearly by her beloved seminary community. She has been a treasure to work alongside. She is dependable, competent, creative, and caring. The Grawemeyer Award program and I will miss her wisdom and knowledge."
In addition, Melisa also provided administrative support for the Lilly Endowment funded Money Matters for Ministry program. Dean Mumford adds, "For more than twenty years, Melisa has worked with faculty to ensure that we have the materials and tools we need to be effective in our classrooms. Her work behind the scenes has benefited our students and alums in profound ways. We will sorely miss her quiet spirit and many administrative gifts and graces." "Melisa has long been a faithful, joyous and beloved presence in our midst. She represents LPTS at its best. Her gifts of grace and spirit will be missed", shares President Pollard.
Below is a message from Melisa to her LPTS family:
"When I came to Louisville Seminary in October of 1997, it was truly a God-send! The Seminary gave me ways to grow in my work skills and to expand my knowledge and experience in new areas. I have particularly enjoyed my work with the Grawemeyer Award in Religion and the AAPC. I have been privileged to work on faculty manuscripts, including indexing a book, to serve on various committees and as moderator of the Staff Council. I have also been blessed to use my creative gifts by playing piano for Chapel; singing in the chapel choir; and serving many years on the Christmas Committee (my greatest joy was facilitating the "Advent Angels" event each year). I am forever grateful for the opportunity to work with and become friends with many wonderful people as we strive to be ambassadors of God's love and grace to the world."
Join me in wishing Melisa well as she begins her well-deserved retirement!
Debra Mumford
Dean of Seminary
---