Distinguished Alums
Established in 1986, the Distinguished Alum Award is given to graduates of Louisville Presbyterian Theological Seminary who have made a lasting impact on the Church and society through outstanding professional, volunteer, or philanthropic accomplishments; and/or who have advanced the Seminary's mission, thereby enhancing Louisville Seminary's impact on the Church and future generations of students.

The First Decade Award is awarded to recent graduates who have made a significant impact on the Church and their community in the first five to nine years of ministry and service after their graduation from Louisville Seminary.
List of Distinguished Alums
2021 Distinguished Alum Award Recipients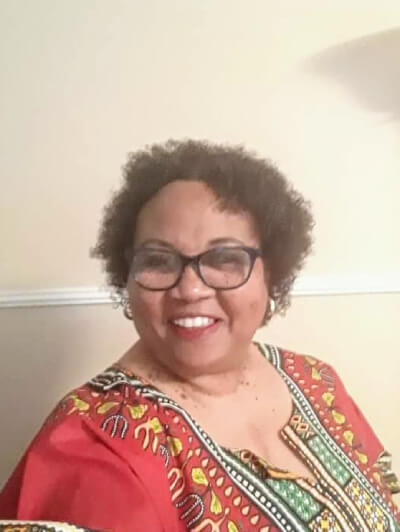 Rev. Brenda D. Burney (M.Div. 2003)

Rev. Brenda D. Burney (M.Div. 2003) is the Pastor and founder of ROCK CAFE Ministries, Inc.: Renewal Opportunities Connecting the Kingdom for Christ And For Everyone. It was founded to be a non-traditional church worship setting with a heart for the tradition of church worship. Additionally, Rev. Burney provides ministry as a chaplain on the Palliative Care Team at Jewish Hospital – University of Louisville Health. She is endorsed as a Chaplain by the National Baptist Convention, USA, Inc., is Board Certified by the National Association of Veterans Affairs Chaplains (NAVAC), and is a certified Grief Recovery Specialist (GRM). Previously, she served as Pastor of Saint Paul's-Good Shepherd UPC/United Church of Christ of Park Forest, Illinois, where she served on the Interfaith Church Council participating in and designing various interfaith worship experiences.

Rev. Burney was ordained in 1997, under the congregational care and pastorate of the Rev. Dr. F.B. Williams, Bates Memorial Baptist Church, Louisville, Kentucky. She was first female ordained to ministry there, where she served as Director of Christian Education and was the church's first paid full-time staff. She was also instrumental in establishing a women's ministry, "Hearts Reaching Hearts." In 2006, Rev. Burney received the Privilege of Call in the United Church of Christ (UCC) where she served as Supply Pastor, as well as on the pastoral staff of GOD CAN Ministries. As a UCC Pastor she has served on various committees throughout the Illinois, Indiana, and Kentucky Conferences of the UCC and on the national level.

Brenda enjoys serving on the National Council for Negro Women, Louisville Chapter, and sings with the Messengers for Christ Community Choir. Her greatest joy is spending time with her sons, daughters-in­ love, and her grandchildren. Her mission is to prayerfully live out the purpose of her calling scriptures: "Remember not the former things, nor consider the things of old. Behold, I am doing a new thing; now it springs forth, do you not perceive it?" Isaiah 43:18-19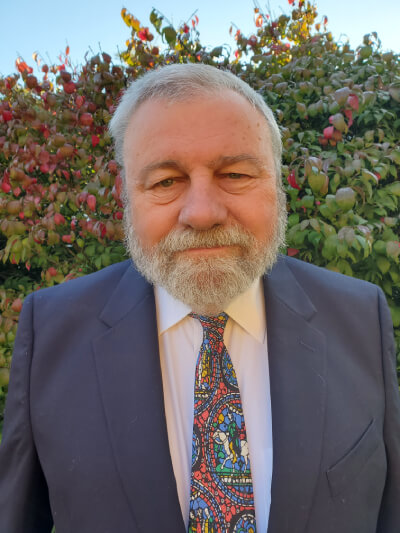 Rev. Dr. John D. Lentz (M.Div. 1979, D.Min. 1986)

Rev. Dr. John D. Lentz (M.Div. 1979, D.Min. 1986) is an ordained Presbyterian Minister, honorably retired, and an active marriage and family therapist. He teaches Ericksonian hypnosis and psychotherapy to therapists who want to learn innovative approaches using hypnosis and obtain credentials. He is an approved supervisor for the American Association of Marriage and Family Therapy (AAMFT), and an approved consultant for the American Society of Clinical Hypnosis (ASCH). Additionally, he is a member of the International Society of Hypnosis and is a sought-after speaker at their conferences.

Previously, Dr. Lentz served as the Chief Chaplain at the Woman's Prison in Kentucky and as an adjunct professor at Louisville Seminary, where continued to study hypnosis and developed unique ways of thinking and understanding behavior. His first book, about manipulation, was written in part to understand and teach others how to deal with the incarcerated people like the ones he served.

Dr. Lentz believes that hypnosis is the art and science of using implied meanings for health and happiness, and that it can enhance most other skills, abilities, and approaches in dealing with almost any aspect of life, relationships, or difficulties. He has taught his approaches to people all over the world and has written over thirteen books that involve his original hypnotic interventions, style, and techniques. He is a popular speaker on the topic, both nationally and internationally. His book, How the Word Heals: The Bible and Hypnosis, explores hypnotic devices in the Bible from Genesis to Revelation. A current work, in editing for publication, investigates the use of hypnosis to assist in healing medical conditions, such as arthritis, irritable bowel syndrome, vitiligo, psoriasis, and infertility.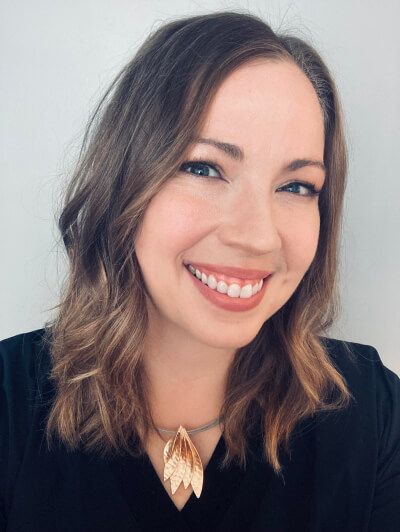 Rev. Katie Strednak Singer (M.Div. 2009)

Rev. Katie Strednak Singer (M.Div. 2009) has served as the Associate Pastor of Immanuel Presbyterian Church in McLean, Virginia since 2016. Previously, she served as Pastor of Franklin Presbyterian Church in Franklin, Kentucky following her graduation from Louisville Seminary in 2009. She is passionate about the intersection of faith, service, and justice, centering much of her ministry on eradicating hunger and creating safe spaces for neighbors experiencing homelessness.

With her heart for service and love of bridge-building in local communities, Pastor Katie led the creation of Room in the Inn Franklin (RITI) during her time in Franklin, Kentucky. RITI is a non-profit organization that equips and trains congregations to host twelve guests per night with the goal of radical hospitality, all in a community without a designated homeless shelter. RITI's daytime services now operate out of the Cornerstone building, a multi-purpose building equipped with commercial kitchen, showers, and laundry facilities, constructed and paid off during Pastor Katie's tenure there.

In Virginia, her ministry has likewise included caring for neighbors in the community experiencing homelessness. She has led Immanuel Presbyterian Church into serving as Fairfax County's hypothermia prevention shelter for a week each December, welcoming 40 guests per night. In addition to the hypothermia prevention program, she has also led the creation of McLean Cares, an interfaith initiative which purchases meals from local restaurants in need of business during the COVID-19 pandemic, and distributes them through local non-profit organizations, schools, community centers, and senior and affordable housing.

Pastor Katie also proudly serves on the National Capital Presbytery's Dismantling Racism Team. She and her partner, Scott, live in Reston, Virginia where they frequent the tree-lined trails with their two dogs, Peace and Indiana Bones.
Previous Distinguished Alum Award Recipients
1986
William Addison Alexander, Jr. ('20)
William Avery Benfield, Jr. ('39,'40)
Frank Hill Caldwell ('25)
John R. Cunningham ('17)
Paul Milburn Edris ('35)
William Marion Elliot, Jr. ('26)
Charles E. S. Kraemer ('34)
William Robert Laws, Jr. ('43)
Eugene Feland Smathers ('32)

1987
Olof Anderson, Jr. ('27)
Roy Hunter Short ('27, '29)
George Henry Vick ('36, '37)

1988
T. Watson Street ('42)
Arch B. Taylor ('45)
Robert Walkup ('41)

1989
Robert McLeod, Jr. ('26)
Ernest Mathews ('43)
John McQueen ('37)

1990
Paul Garber ('37)
Stewart C. Henry ('37)
George Hubbard ('36)
Jameson Jones ('38)

1991
John Olert, Jr. ('42)
Henry Pope Mobley, Jr. ('42)
T. Samuel Lee ('43)
Harold M. Parker, Jr. ('46)

1992
Louise Hussey Farrior ('67)
Pitser Miller Lyons, III ('50)
Daniel Durham Rhodes ('44)

1993
Earle W. Crawford ('38)
Olive Durham Haynes ('86)
Snowden Isaiah McKinnon ('53)

1994
Jane Krauss Jackson ('74)
John McElroy Crowell ('41)
Landern Childers ('36)
1995
William Higgins Hopper, Jr. ('53)
Edward Bicking "Casey" Jones ('54)
Dora Emma Pierce ('61)
Ray Woodrow Teeuwissen ('44, '73)

1996
Louis H. Coleman, Jr. ('79)
Paul L. Love ('53)
Joseph D. Powlas ('52)
Grayson L. Tucker, Jr. ('52, '56)

1997
Vernon A. Anderson ('20)
Malcolm C. McIver, Jr. ('44 )
Irvin Moxley ('59)
Joseph B. Mullin ('52)

1998
George W. Gunn ('50)
John I. Rhea ('38)
Charles J. Ping ('54)

1999
Lynn Lyman Gant ('81, '89)
Bruce F. Gannaway ('53, '61)
James B. Wilbanks ('53, '62)

2000
Marie Cross ('77, '98)
T. Morton McMillan ('56, '61)
Tom Schafer ('43)

2001
Tom Duncan ('45)
Harold Knox ('53)
Syngman Rhee ('60)

2002
Ann Reed Held ('78, '86)
Thornton Wilson (Tony) Tucker ('55, '60)
Edward L. Tullis ('47)
Lachlan Cumming Vass III ('40)

2003
John B. Begley ('67)
Paul Y. Harlan ('65, '88)
Washio Ishii ('63)
Homer T. Rickabaugh ('57)
2004
W. Edward Farley ('53)
Joseph L. Hunter ('46)
Walter C. Sutton ('57, '63)

2005
Mary Gene Boteler ('78)
Milton P. Brown ('54)
Howard C. Walton Jr. ('49)

2006
Frank Bean ('62; '65; '93)
George Edwards ('51)
James D. Howie ('59)
Thomas L. Jones ('55; '59; '77)
William McAtee ('59; '65)
H. William Peterson, ('61)*
L. C. Rudolph ('51)

2007
William J. Carl III ('73)
Marian McClure ('95)
K. C. Ptomey ('67)
David A. Steere ('56)

2008
Edwin W. Albright ('65)
John T. Bare ('56)
Jennings F. Bryant Jr. ('71)
Cheryl R. Goodman-Morris ('77)
J. Mark Goodman-Morris ('76; '85)
Maqsood P. Kamil ('92; '94)

2009
George Carpenter ('56)
Jane Larsen-Wigger ('83)
Nyambura J. Njoroge ('85)

2010
Addison D. (A.D.) Ellison Jr. ('45)
Jill M. Hudson ('86)
Isaac K. Njuguna ('75; '79)
John B. Owen ('96)

2011
Brenson P. Bishop ('95)
James H. Brown ('58)
J. Michael "Micky" Efird ('58)
Willa Fae Williams ('93)
2012
SusanLee Clements ('02)
R. David Kaylor ('58)
Rick L. Nutt ('80)
Teresa E. Snorton ('82)
Christine E. White ('02)

2013
Mark Baridon ('88)
Karen Devaisher ('92)
Landon Whitsitt ('05)
2014
Lewis Donelson ('76)
Kathy Angi ('01)
J. Herbert Nelson II ('02)
Lewis Brogdon ('05)

2015
Amanda Ragland ('88; '89)
Jack Ragland ('88; '89)
Rebecca (Becky) Balenger Smith Ritchey ('92)*
Jamsetta Ferguson ('06; '13)

2016
Elizabeth Hinson-Hasty ('95)
Ann Laird Jones ('82)
Charles Leo Stanford, Jr. ('58)
Angela Cowser ('06)

2017
Deborah Block ('77)
Kilen Gray ('02, '16)
Karen Kolkes Akin ('79)

2018
Conrad Sharps ('85)
Cindy Guertin-Anderson ('07)
J. Bradley Wigger ('84)
Lisa Hermann ('09)

2019
Majid Abel ('97, '01)
Nosheen Khan ('01)

2020
Stephen Hancock ('81)
R. Joseph Owles ('97, '99)

*posthumously
Alum Award Program Guidelines
The Alum Association of Louisville Presbyterian Theological Seminary established the following Alum Awards:

Distinguished Alum Award: is given to someone who has made a lasting impact on the Church and Society through outstanding professional, volunteer, or philanthropic accomplishments; and/or who has advanced the Seminary's mission thereby enhancing Louisville Seminary's impact on the Church and future generations of students.

First Decade Award: is awarded to a recent graduate who has made a significant impact in the Church and his/her community in the first five to nine years of ministry and service after seminary.

Criteria


Demonstrates strong leadership with committed dedication to faithfulness and effectiveness in their calling and/or vocation(s).
A strong advocate for the mission and vision of Louisville Seminary, showing passion and interest in her present and future.
Models an active spiritual life and demonstrates an ethic of care and compassion in their personal and professional life with a balance of confidence and humility.
Focused on service to others, showing leadership and giving back to the community. Contributing to the society around them modeling outstanding professional, voluntary, or philanthropic accomplishments.

Eligibility


Is an Alum of the Seminary with an earned degree

no more than one award per year can be awarded to an Alum posthumously
no more than one award per year can be awarded to a current member of staff, faculty, or administration

Has been out of seminary at least ten years at time of consideration (except for the First Decade Award candidates)
Not a current member of the Board of Trustees or Alum Board
Nominators shall nominate no more than one candidate for consideration per year for the purpose of diversity in nominations and representation. If multiple candidates are nominated by the same person in the same year, the task force will only consider the first completed application in the order they arrive.

Selection Process


The current year's nomination form should be used to make a nomination and must be received electronically or postmarked by the deadline date.
The Engagement Committee of the Alum Board receives and reviews all nominations
Members of the Distinguished Alum Task Force of the Engagement Committee will be ineligible to nominate for the years they are receiving and recommending nominations.
Nominees are considered and chosen based on the nomination form that is submitted along with any materials that accompany the form, and/or additional information secured in the review process.
The Engagement Committee of the Alum Board presents names to the full Alum Board for vote

The Engagement Committee of the Alum Board, carefully reviews all nomination materials it receives so that it can make its recommendation to the spring meeting of the Alum Board, which officially names the Distinguished Alum Award. Normally, the Committee recommends only three alum be honored annually, and will award no more than one First Decade Award in each year. First decade awards will be considered but not necessarily awarded every year. In years where there are a plethora of nominees, those not chosen will be held for consideration for up to three years after the original nomination date.

The Alum Board will actively seek nominees for the award, as early as January 1. The Engagement Committee considers nominations based on the criteria listed above. In the past, recipients have been recognized for "distinguished service in a particular ministry," as well as "lifetime achievement."

The Committee emphasizes the importance of a complete nomination, which must include adequate information describing the person's history and work, as well as at least two letters of recommendation. All information must be submitted to the Office of Institutional Advancement.

Please be advised that the Committee can only review, and make its recommendation to the Alum Board based on the materials sent to them. Therefore, a careful, thoughtful and complete nomination is most helpful in the selection process.

Deadline for Consideration
The deadline for submission of all materials , including letters of recommendation, is May 1st .

Click here to Nominate an Alum

Contact Andrea Stevens, Director of Annual Giving and Alum Relations at astevens@lpts.edu with any questions.

The committee will notify nominators as to whether their candidate has been selected.

Presentation of the Award
The Distinguished Alum Awards will be presented each year during Louisville Seminary Alum Reunion. The Distinguished Alum(s) and their guest(s) will be our guests during the Reunion.