Doctor of Ministry Degree (DMin)
Intentionally small cohorts. Qualitative research methods.
Writing retreats, workshops, and on-going support for your success.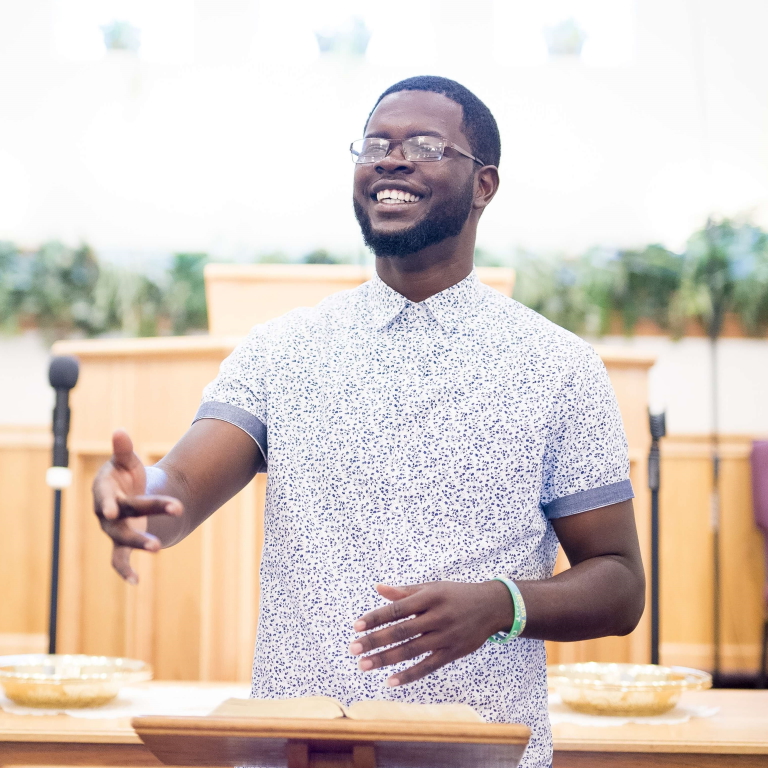 About the Program
Louisville Presbyterian Theological Seminary offers a world-class Doctor of Ministry (DMin) degree to strengthen the connection between theology and ministry practice either in the church and in fields closely related to the mission and witness of the church.
Our affordable tuition and block scheduling provide financial and personal flexibility that busy practitioners need. Under the guidance of our outstanding faculty, candidates study cutting-edge theological, biblical, and practical aspects of ministry, and complete a research project that strengthens their current ministry practice, even as they earn their degree.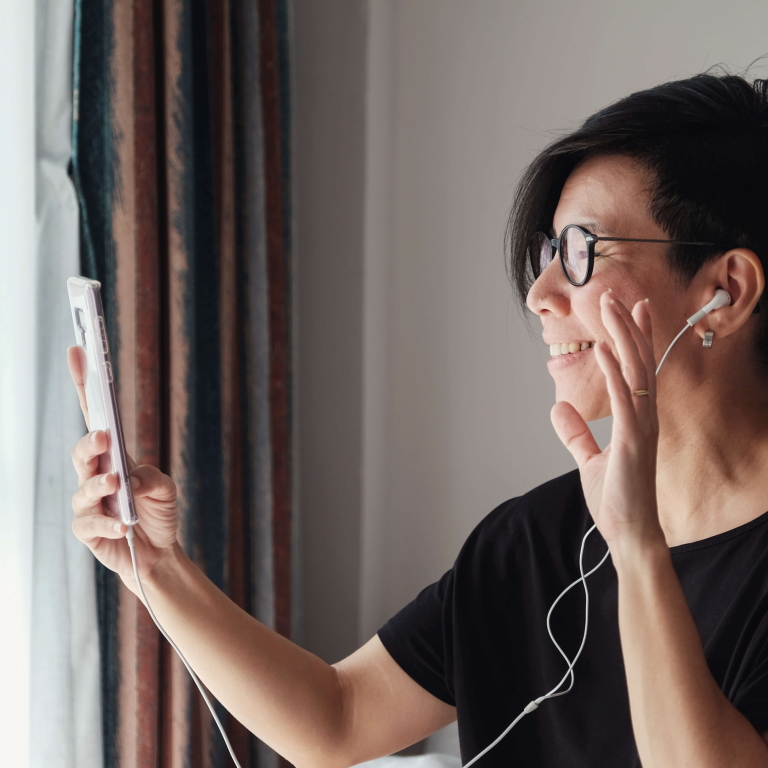 Learn More
Interested in hearing more about our Doctor of Ministry program?
Join Rev. Dr. Angela Cowser, Associate Dean of Black Church Studies and Doctor of Ministry programs, as well as program graduates, for a 60-minute information session.
Summer 2023 Virtual Open House dates are scheduled for Thursday, June 1, from 12:30-1:30 PM (ET) and Monday, July 10, from 11 AM-12 PM (ET).
Both sessions provide the same information with an opportunity for Q&A. Zoom links will be emailed to all those who register prior to the event.
Application
Applications are only available online.
Each new cohort begins Seminar I the first Monday in January.
A $75 application fee is required.
The Application deadline for:
Early admission: April 1.
Regular admission: September 1.
Transfer Students
Transfer credit from another Doctor of Ministry program or other post-Master of Divinity course work normally cannot exceed three (3) credit hours and cannot replace the four required DMin seminars. For more details, please see the LPTS Catalog.
References
The Doctor of Ministry application requires 4 references to be submitted:
A peer in ministry
A layperson from your ministry site
An ecclesiastical supervisor
Former professor
Applicants will be asked to provide an email address for each person from whom they would like to request a recommendation. Doing so will allow our application program to automatically email the referrer with a form to fill out online. It is advisable to alert the referrer to look for the email and ensure they are able to access the form. One reference must be by a former professor from a seminary or graduate educational institution you have attended. Recommenders may not be related to the applicant.
Admissions
The Doctor of Ministry Degree Committee bases its admission decisions on the following criteria (not necessarily in this order or priority):
An accredited BA or BS and a BD or MDiv or its equivalent.
"B" average (3.0 of 4.0 scale) or higher in MDiv work.
Significant ministry experience (either three years post-MDiv ministry experience or five years of consistent professional ministry prior to the time of application).
Current engagement in a recognized form of professional ministry.
References from a peer in ministry, a layperson, an ecclesiastical supervisor, and former professor.
Clarity, viability, need, and seriousness of objectives (why the candidate is pursuing the DMin).
Availability of Seminar I openings.
An interview with the Doctor of Ministry Committee may be required.
International Admissions
The Doctor of Ministry program at Louisville Seminary offers short-term, intensive seminars twice a year for the first two years of the program. Because of this schedule and the part-time nature of the degree program, international students would not meet the requirements needed to maintain F-1 visa status. Accordingly, the Doctor of Ministry program does not accept international students.
Classwork and Accommodations
All seminars and classes at Louisville Seminary will be conducted in a hybrid format, offering both in-person and online instruction.
DMin

Tracks

Advanced Practice of Ministry

The DMin in Advanced Practice of Ministry is designed to offer a flexible advanced program of training that leads to doctoral-level competence in a wide variety of areas: preaching, pastoral care, Christian education, evangelism, mission, worship, congregational development and redevelopment, and community engagement. The program is designed to enhance critical theological thinking and reflection skills that are then used to inform current or proposed ministry practice.

Pastoral Care and Counseling

The DMin in Pastoral Care and Counseling (PCC) track is designed to offer a flexible advanced program of training that leads to doctoral-level competence in the practice of pastoral care and counseling. The DMin in Pastoral Care and Counseling requires that students use one of the three Advanced Practice Courses (APCs) in the program to improve their skills in some clinical area. Student goals for the PCC track may include, but are not limited to:

Improving skills in parish counseling or pastoral care;
Completing requirements for certification as a chaplain (Association of Professional Chaplains);
Expanding theological and spiritual reflection skills as an already licensed marriage and family therapist, professional counselor, social worker or psychologist; and
Completing requirements as an ACPE supervisor or AAMFT Approved Supervisor, or completing other professional credentials.

Black Church Studies

Building on the historic commitments and traditions of Black churches in the United States, the primary purpose of the Black Church Studies program at Louisville Seminary is to find and develop leaders by educating, equipping, and preparing leaders—of all ethnicities and races—to lead African American churches and communities in ways that are just, visionary, practical, and powerful. Equally important is our commitment to rigorous conversation and relationships of power, community, and respect between Black churches, Black communities, and the wider Church in the world.

The DMin in Black Church Studies is designed to offer students a rigorous, advanced program of teaching and training that leads to doctoral-level competence in a wide variety of areas: preaching, pastoral care, Christian education, evangelism, congregational development/redevelopment, and community organizing. The program is designed to build a strong foundation of critical research, action, and reflection on the ways that race, class, and gender act in ways to advance some and disadvantage others and on what should be the public and prophetic role of Black Churches and the wider Church in leading, not following, in the transformation of people, institutions, and cultures—for the world, for the salvation of the whole world.
DMin

Program Tuition and Fees

| | |
| --- | --- |
| $14,500 | Total Tuition for the entire program* |
| $2,000 | Books and incidental costs for 4 seminars and 3 elective courses |
| $750 | Technology Fee ($250 per year × 3-year program) |
| $45 | DMin Project Report Binding (Reference the DMin Project Report Formatting Guide & Schedule for fees based on additional options) |
| $17,295 | Total |

$750 Continuation Fee each semester beyond the sixth semester of study.

Students should also consider the following costs:

Travel to and from Louisville
Housing Costs (off-campus hotel accommodations rates typically run $100–$130 a night)
Books and incidentals
Food

Tuition Deposits

Once you have been approved for admission, your enrollment will be complete when we receive your non-refundable $200.00 tuition deposit which can be paid online (additional processing fee added).
These funds will be applied to your student account.

You may also submit your application fee and/or tuition deposit with a check made payable to:

Louisville Presbyterian Theological Seminary
Admissions — Attn.: Ms. Becky Young
1044 Alta Vista Road
Louisville, KY 40205-1798
3-Year Path to Graduate

Year 1

6 Credits:
Seminar I (Jan.) 2 Weeks
4 Credits:
Seminar II (June) 1 Week
3 Credits*:
Independent Study OR APM Course

Year 2

4 Credits:
Seminar III (Jan.) 1 Week
3 Credits*:
Independent Study OR APM Course
6 Credits:
Seminar IV (June) 2 Weeks
Research Proposal Approved

Year 3

7 Credits:
Project of Ministry (Completed by Mar. 1 or Oct. 1)


Begin field research, write up findings, successfully defend your research and findings, graduate in either May or December.

NOTE: Advanced Practice of Ministry Courses (APM) may be taken any time throughout the year and do not necessarily have to correspond with the DMin Seminars. Advanced Practice of Ministry Courses may not be taken prior to DMin Seminar II without the written permission of the Associate Dean.
Contact LPTS
Doctor of Ministry Office
Louisville Presbyterian Theological Seminary
800-264-1839 ext. 360