Tyler Mayfield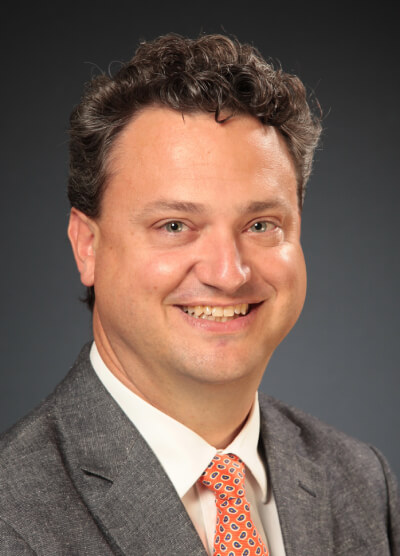 A.B. Rhodes Professor of Old Testament and Faculty Director of the Louisville Grawemeyer Award in Religion
Samford University, (Alabama), BA; Yale Divinity School, MAR; Claremont Graduate University, PhD

Tyler Mayfield is the Arnold Black Rhodes Professor of Old Testament/Hebrew Bible and Faculty Director of the Grawemeyer Award in Religion at Louisville Presbyterian Theological Seminary. He previously taught at Union Theological Seminary in New York City, Claremont School of Theology in southern California, and the University of California, Riverside.

At Louisville Seminary, he teaches courses in Hebrew Bible with a particular focus on Christian ethical readings. Tyler believes the big questions of faith and life, including contemporary ones, can be explored through the reading and interpretation of sacred texts. He also leads a travel seminar to Israel and Palestine to explore the ancient biblical sites as well as contemporary Judaism, Islam, and Christianity. In addition, Tyler directs the Grawemeyer Award in Religion, a $100,000 annual prize given jointly by Louisville Seminary and the University of Louisville for creative ideas that best illuminate the relationship between human beings and the divine.

He is the author of Literary Structure and Setting in Ezekiel (2010) , which argues for a new reading of the biblical book of Ezekiel; A Guide to Bible Basics (2018) , which presents the contents of the Christian Bible to strengthen biblical literacy; and Unto Us A Child Is Born: Isaiah, Advent, and Our Jewish Neighbors (2020) . He is currently writing a book to help Christians read the book of Genesis in a religiously pluralistic world. He has written several book chapters and journal articles and enjoys writing regularly for the website, WorkingPreacher.org .

Tyler is a member of St. Andrews United Church of Christ in Louisville, but worships weekly at Highland Baptist Church, where his wife is on pastoral staff. He also enjoys preaching and lecturing regularly at churches. He has participated and/or held leadership in Baptist, Presbyterian, Mennonite, Episcopal, and United Church of Christ churches in Alabama, Connecticut, California, New York, and Kentucky.

Mayfield is married to the Rev. Lauren Jones Mayfield, who serves on the pastoral staff at Highland Baptist Church in Louisville .

Read Tyler Mayfield's Curriculum Vitae here .
"The Louisville Seminary community provides a unique opportunity for me, as a teacher and scholar, to engage with future and current ministers concerning the intersection of the Old Testament/Hebrew Bible and the critical needs of the Church and world. We must learn both the story of Israel and the story of Jesus in order to engage our contemporary stories as we find them in ourselves, each other, and our culture."
-Tyler Mayfield