Justin Reed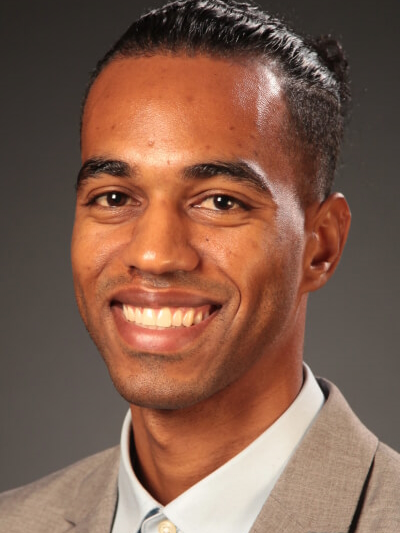 Assistant Professor of Old Testament/Hebrew Bible
Stanford University, BA; Harvard Divinity School, MTS, Princeton Theological Seminary, PhD

Justin Michael Reed joined the faculty at Louisville Seminary in 2018. Among his contributions to the life of the seminary has been his involvement in various efforts at building up our ability to become an antiracist institution. This includes his leadership on multiple committees dedicated to the implementation and assessment of antiracist pedagogy and policies.

In all of the courses on the Hebrew Bible that he teaches, he enjoys introducing students to reception history (which he describes as history of consequences), ideological criticism, and how the concepts of race and ethnicity can relate to our interpretation of biblical texts. These teaching interests are also present in his publications. For example, in Justin's dissertation he explores the ways in which a shared ideological bias that he calls a "presumption of Canaanite guilt" has guided the vast history of consequences of Noah's curse, then he offers a new interpretation of Genesis 9:18 - 29 that rejects this bias; in an essay in an edited volume, he places the history of consequences of the character Ham from this same biblical text in conversation with Darren Aronofsky's 2014 film, Noah; and in a forthcoming encyclopedia entry for Oxford Biblical Studies Online, he explores how the concept of race can be a theoretical lens in analysis of the Hebrew Bible.

In 2014, Justin was ordained as a Baptist reverend by Reverend Brandon Thomas Crowley, PhD, at Myrtle Baptist Church in West Newton, MA. He has preached, taught, lectured, and led Bible studies at churches in his hometown of Los Angeles, his wife's home church in Seattle, and various other churches in Kentucky, Massachusetts, and New Jersey.

Justin is married to attorney Catherine Howard, who serves as a public defender for Jefferson County; and they are the proud parents of Jordan Matthew Howard-Reed.
"I believe that how we interpret the Bible has a deep connection to who we are in the world. At Louisville Seminary, I have the privilege of teaching students who are already deeply committed to compassion and justice. Therefore, I love guiding our students to critique ways of reading that go against these goals; and I enjoy walking with students as we discover ways of reading that bring about compassion and justice."
-Justin Reed