Clifton Kirkpatrick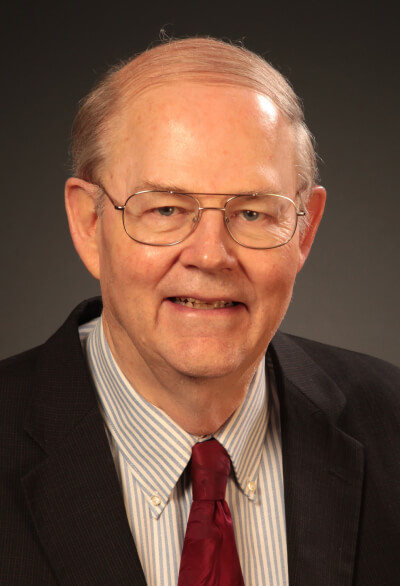 Professor of World Christianity and Ecumenical Studies and the William A. Benfield Jr. Professor of Evangelism and Global Missions
Davidson College, BA; Yale University, MDiv; and McCormick Theological Seminary, DMin; Merrill Fellowship for post-graduate study at Harvard University; honorary doctorates from Westminster College (Pennsylvania), Hannam University (Korea), Silliman University (Philippines), and Davidson College (North Carolina).

Clifton Kirkpatrick teaches courses on the ecumenical movement, world mission and evangelism, and Presbyterian and Reformed theology and polity. He serves as advisor to Presbyterian students and is co-chair of "Doors to Dialogue," a seminary-wide effort to ensure that all graduates are equipped to minister in a world of religious difference.

Kirkpatrick is a leader in the global ecumenical movement having completed a six-year term as President of the World Alliance of Reformed Churches (WARC), and having served in leadership roles in the National and World Council of Churches and in the U.S. Conference of Religions for Peace.

Kirkpatrick is an ordained minister in the Presbyterian Church (U.S.A.). From 1996-2008, he served as Stated Clerk of the General Assembly of the Presbyterian Church (U.S.A.), and, at the conclusion of his term of service in 2008, was elected by the General Assembly as Stated Clerk Emeritus. As Stated Clerk, Kirkpatrick served as the Chief Ecclesiastical Officer of the denomination and its primary spokesperson and leader in the ecumenical movement. Among other leadership roles in the Presbyterian Church, he serves as Co-moderator of the General Assembly Special Committee on the Belhar Confession and as a member of the Board of Directors of the Covenant Network of Presbyterians.

His service as Stated Clerk was preceded by fifteen years of service as the Director of the Worldwide Ministries Division of the Presbyterian Church (U.S.A.) guiding the Presbyterian Church's ministry in partnership with churches in more than 80 nations.

In addition to numerous published articles, he is the author of Is There a Future for the Presbyterian Church (USA)? and Presbyterian Leadership. He is co-author with Louisville Seminary alum William Hopper of What Unites Presbyterians: Common Ground for Troubled Times. His latest book, Race and Reconciliation: The Confessions of 1967 and Belhar, was published in 2015 and is part of the "Being Reformed" book series (Congregational Ministries Publishing).