Associate Dean of Black Church Studies and Doctor of Ministry programs; Associate Professor of Black Church Studies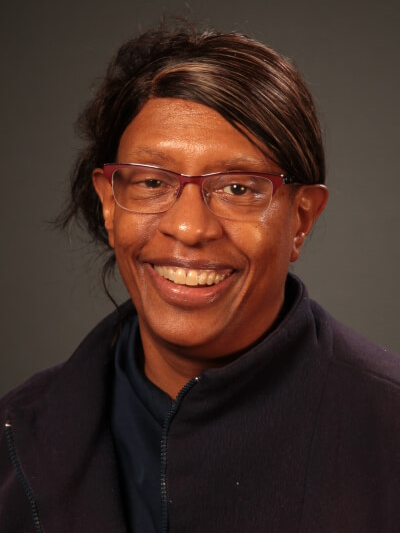 Brown University, BA; University of Chicago, MA; Louisville Presbyterian Theological Seminary, MDiv; Vanderbilt University; PhD
Angela Cowser began her service at Louisville Seminary in August 2018. She previously served as Director of the Center for the Church and the Black Experience and Assistant Professor of Sociology of Religion at Garrett-Evangelical Theological Seminary (Chicago, Illinois).
While a student at Louisville Seminary, Cowser co-founded Women at the Well, a multicultural program that benefits women of color who are studying at Louisville Seminary. In 2015, Cowser presented the Louisville Seminary Edwards Peacemaking Lecture, "Whither Public Justice or Private Charity: Power or Empowerment," and in 2016 she received Louisville Seminary's First Decade Distinguished Alum Award for her commitment to faith and leadership in the Church.
She was ordained as a Presbyterian Church (U.S.A.) Minister of Word and Sacrament in 2006. Her publications include Radicalizing Women-Centered Organizing and Power in Post-Conflict Namibia: A Case Study of the Shack Dwellers Federation of Namibia (Saarbrucken: Scholars Press, 2013), "Leadership Amidst Poverty: A Mixed Methodological Analysis of the Shack Dwellers Federation of Namibia" (Journal of African American Studies, 2017), and other articles.
She is a member of the Association of Black Sociologists, the National enter for Faculty Development and Diversity, the American Academy of Religion, and the Chicago Organizers Guild.
I'm eager to work with the faculty, students, staff, and alumni of Louisville Seminary, as well as leaders in the broader Louisville and Kentuckiana communities to learn the ways and means of doing justice, kindness, and humility so as to concretely enrich lives and advance Gospel witness.
—Angela Cowser