Kathryn House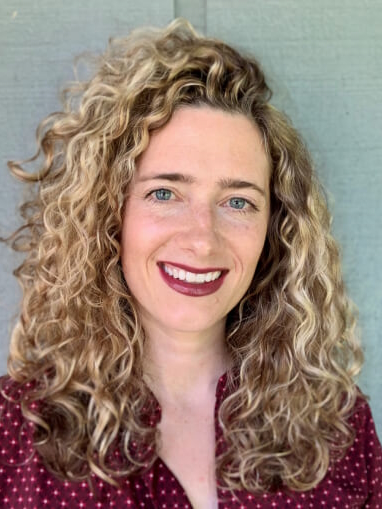 Visiting Assistant Professor of Practical Theology
Duke University, BA; Boston University School of Theology, MDiv, PhD

Rev. Dr. Kathryn House is a Visiting Assistant Professor of Practical Theology at Louisville Presbyterian Theological Seminary. Her professorship is through a Postdoctoral Fellowship she received from the Louisville Institute, a Lilly Endowment Inc.-funded program which supports the formation of ecclesiastically engaged academics for teaching and scholarship that serves the church and its ministries.

House completed her Ph.D. in Practical Theology and MDiv. at Boston University School of Theology. While at the School of Theology, she was also Assistant Director of the Center for Practical Theology and most recently Instructional Coordinator for Distance Learning Initiatives.

While at Louisville Seminary, House continues to research begun in her dissertation, The Afterlife of White Evangelical Purity Culture: Wounds, Legacies, and Impacts. Her project investigates the theological legacies of white evangelical purity culture (WEPC) and proposes a constructive practical Baptist theology of baptism in response. It foregrounds the activism and testimonies of Christian women in the Female Moral Reform movement; in efforts to both support and end racial terror lynchings; and in initiatives to articulate both the enduring wounds of and alternative theological frameworks to WEPC.

House's research interests include feminist and womanist theologies, antiracist theology, trauma and theology, religious leadership, and Baptist theology. She has contributed chapters to the edited volumes Trauma and Lived Religion: Transcending the Ordinary (Palgrave Macmillan) and Faithfully Feminist: Jewish, Christian, and Muslim Feminists on Why We Stay (White Cloud Press). House is also completing a chapter envisioning a Baptist theology of ordination after the #MeToo movement for the forthcoming volume of Baptist Sacramentalism (Wipf and Stock).

An ordained minister in the American Baptist Churches, USA, and the Alliance of Baptists, House is the former Pastor for Christian Formation at the First Baptist Church in Jamaica Plain, Massachusetts, where she is Clerk of Church Council and a member of the Board of the Centre for Faith, Art, and Justice.
"I love churches that take risks, love God and their neighbors, and work for justice with courage and compassion. I work to deepen my practice of antiracist scholarship, teaching, and Christian discipleship. As a lifelong Baptist formed and transformed by the ecumenical generosity and hospitality of Methodists, I am thrilled to sojourn for a while with Presbyterians – and with all who are part of the incredible Louisville Seminary community."
- Kathryn House