Alton B. Pollard III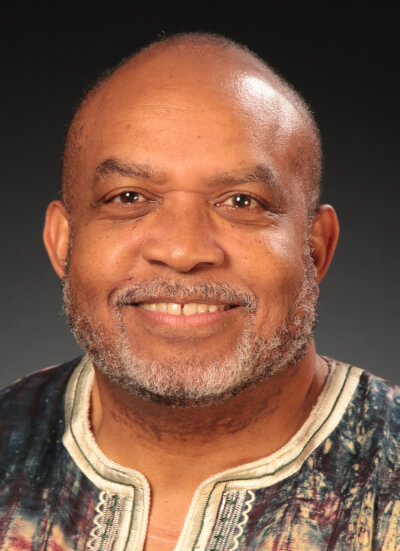 Seminary President and Professor of Religion and Culture
Fisk University, BA; Harvard Divinity School, MDiv; Duke University, PhD
Rev. Dr. Alton B. Pollard III is Louisville Presbyterian Theological Seminary's tenth president. He began his service with Louisville Seminary in September 2018. A scholar, author, consultant and speaker on the subject of African American and U.S. religion and culture, Pollard was previously dean of the School of Divinity and professor of Religion and Culture at Howard University in Washington, D.C.
Prior to his eleven years at Howard University, Pollard served as director of Black Church Studies and chair of American Religious Cultures at Emory University, and taught at Wake Forest University and St. Olaf College.
Pollard is the author of Mysticism and Social Change: The Social Witness of Howard Thurman (1992) and a new edition of W.E.B. DuBois's The Negro Church as well as co-author of Helpers for a Healing Community: A Pastoral Care Manual for HIV/AIDS (2006). He has also edited and co-edited several volumes including How Long This Road: Race, Religion and the Legacy of C. Eric Lincoln; The Papers of Howard Washington Thurman Volumes I and II; and The Black Church Studies Reader. He has also written dozens of book chapters, journal articles, and op-eds.
He serves on the Board of Directors for the In Trust Center for Theological Schools and the Advisory Committee for the Luce Fund for Theological Education. He served on the Board of Commissioners for the Association of Theological Schools from 2010-2016 and was chair from 2014-2016. A native of St. Paul, Minnesota, Pollard and his wife Jessica have two adult children.
Rare is the theological institution today that innovates well in contemporary society, modeling theological education for just inclusivity in an increasingly diverse world. As much of our society is focused on division, I will ensure that Louisville Seminary will continue to build bridges between people of different religious, social and cultural perspectives, through teaching and scholarship, and the preparation of persons for lives of faithful witness and public service.
—Alton B. Pollard III