Growing A Personal Anti-racist Voice and Identity
Prepared by:

Anita S. Coleman, Ph.D.
Director of Library Services, Ernest Miller White Library
Associate Professor of Bibliography and Research
Louisville Presbyterian Theological Seminary
This online anti-racism study takes approximately 90 minutes to complete and may be done individually or in small groups. Visit the Anti-racism Digital Library (endracism.info), curated by Louisville Presbyterian Theological Seminary, for more resources on people, groups, and projects who are building inclusive and caring communities. Download the featured resource Lift Every Voice and Sing, An Anti-racism Reader | Art-in action | Faith-in-action | Love- in-action | Truth-in-action | Witness-in-action with introductory reflections by President Alton B. Pollard, III, and stories by employees and students of their anti-racism efforts in the summer of 2020.
Invitation
Come to me, all you that are weary and are carrying heavy burdens, and I will give you rest. Take my yoke upon you and learn from me; for I'm gentle and humble in heart and you will find rest for your souls. For my yoke is easy, and my burden is light.

-Matthew 11: 28-30 (NRSV)


In the summer of 2020, in the middle of a global pandemic, Black Lives Matter protests for justice and peace erupted all over the world. The deadly news of police brutality and anti-black racism – triggered by the heinous killing of George Floyd on May 25th in Minneapolis – shocked our nation and galvanized the world. Peaceful protests which began May 26th have now taken place in over 50 countries in every continent except Antarctica. They are calling for police accountability and an end to systemic racism.

I am a dark-skinned immigrant to the USA. Categorization is one of my areas of expertise. I am aware of the privilege and power conferred by racial categories determined by the US Office of Management and Budget. I am an American citizen because of one of the great successes of the freedom fighters of the 1950s Civil Rights movement: the 1965 Immigration and Naturalization Act. Few immigrants and born Americans, however, are aware of this fact and many Asian American immigrants – I am from India – are complicit in anti-black bias. In the days after the June 2015 Charleston Emmanuel AME killings, conversations with friends, and the Call to Prayer and Action in my church demonstrated to me that anti-racism was poorly understood and considered to be something quite apart from being a Christ-follower. So, I established the faith-based Anti-racism Digital Library (endracism.info). I began to research anti-racism, theology, and teach my findings. Every follower of Jesus I found already has the foundations of an active anti-racist identity. Anti-racism is a part of Christian discipleship. To use Howard Thurman's words, anti-racism is at its core the "religion of Jesus."

Growing a Personal Anti-racist Voice and Identity reflects current realities in 2020, and the lessons I've learned about anti-racism education and the church. The goal is to provide trusted resources that will help everyone to join the movement for racial justice and to build a just world for all. It is not to make you feel guilt, shame, or pressure to add anti-racism as another commitment. Rather, use it as a guide, study individually, with your church, book, or Bible study group. Allow it to illuminate your journey and discern your next steps as a disciple of Jesus Christ in today's global and multi-cultural society. Jesus calls us in many ways. Matthew 11:28-30 is an invitation to be yoked to Jesus and a promise of rest when we give God the burden of race.

Race talks and anti-racism call all people to a negative or uncomfortable task: critiquing racism and white skin privilege, identifying oppressions, and acting against them. It is difficult to persuade people of Euro-American origin to join a cause which appears, on the surface, to be against their own interests, and in which their identity is deconstructed and racialized without a positive rebuilding. Whiteness, like Blackness and Color, is also not a monolith. When diversities within all these constructions are ignored, all forms of racism continue because our common humanity is denied. The good news is that the research shows that faith in Jesus Christ can help to build positive and affirmative anti-racist identities. Faith in God, not the continuing development and use of skin color identities such as Blacks, People of Color, and Whites, is one of the critical keys for dismantling racism.

"Essentially, we were representatives of the Mennonite Church to the Southern Freedom Movement. It was a ministry of sorts, but one that Vincent and I created and defined as we carried it out. … But a lot of our work involved using the language and witness of Christian faith to help interpret the Movement to influential community members (whites and Blacks) in small cities towns where the antisegregation campaigns were organized."
Rosemarie Freeney Harding and Rachel Elizabeth Harding.
Traveling for the Movement, In Remnants; A Memoir of Spirit, Activism, and Mothering.
Durham, Duke University Press, 2015. p. 140-141
That's what this study is meant to help with:

Find the anti-racist voice and identity with which your strong faith and distinctive culture as a follower of Jesus has already gifted you;
Follow the Spirit's calling to restore oppressed people and bring racial healing, equity, and justice;
Develop the active, anti-racist in yourself using your unique gifts, in order to build the peaceful world God created for all humanity.
Prayer for Illumination
Creator God, our sight is blinded by our prejudice and what we see in the popular media, our hearing is dimmed by the sound of our own voices. Open us to your new world, where we see and treat different 'others', as you see, love, and care for all people. Amen.
Learning Outcomes
Choose an anti-racist action to change a policy or reform a system of oppression or engage actively and regularly for the socially just liberation and freedom of historically marginalized peoples.

Become aware of the evil of race, racism, racialization.
Be inspired to bring healing and racial justice, equity, and unity.
Nurture a personal anti-racist voice and identity, as a part of daily Christian discipleship and socio-cultural identity as an American.
Glossary Reading
DIRECTIONS: If you are in a group setting, go around the room, and have each person read aloud a sentence of the definition. Otherwise, read silently. As you listen or read, make a note of any words that make you cringe or uncomfortable. You need not share this. Be honest.
Glossary
Ally is a member of an oppressor group who works to end a form of oppression which gives him or her privilege. Allyship is a process and everyone has a lot to learn. Allyship involves a lot of listening. Sometimes, people say 'doing ally work' or 'acting in solidarity' with reference to the fact that 'ally' is not an identity but an ongoing and lifelong process that involves a lot of work. Be careful not to become an optical ally or do performative allyship. Optical / performative allyship is when the ally prioritizes themselves, makes themselves the centerpiece, shares traumatic content, or does short-term anti-racism.

Anti-oppression is an interdisciplinary theory that the unjust exercise of power, privilege or authority, in other words, oppression, is something everybody in society does. Structural oppression continues to be perpetuated despite our intentions to be anti-oppressive. Key tenets: Power, privilege, and oppression, play out even among anti-racist groups engaged in fighting oppression and so we must be committed to understanding how various systems of oppression affect us all; For the good of all, words and language that dehumanize, marginalize or exclude must be challenged and changed; Anti-oppressive practice is lifelong and requires commitment by the organization/group to anti-oppression goals.

Anti-racism is the active process of identifying, challenging, and changing the values, structures, and behaviors that perpetuate individual and systemic racism. It does so by examining the power imbalances between racialized and non-racialized or differently racialized peoples. Anti-racism is a critical part of Christian discipleship because it includes the continual practice of behaviors such as active listening, advocacy, collaboration, community, cultural humility, dialogue, empathy, gratitude, hospitality, inclusion, solidarity (i.e., bearing one another's burdens), witness-bearing, and similar others. An anti-racist identity respects difference, shares power, strives to eliminate prejudice, examines privilege, uncovers thoughts, changes language, restores harmony and equity, and increases justice for all.

Beloved Community is a global and concrete vision of Rev. Dr. Martin Luther King, Jr. in which all people can share in the wealth of the earth. Poverty, hunger, and homelessness will not be tolerated because international standards of human decency will not allow it. Racism and all forms of discrimination, bigotry, and prejudice will be replaced by an all-inclusive spirit of sisterhood and brotherhood. Agape love, the moral order of the universe that sustains and supports relationships between humans and the holy to be one of harmony and integration, and non-violence as a living force are key aspects.

Binary Paradigm of Race is a pattern of framing race issues in terms of two categories, such as Black and White or White People and People of Color.

Black Community. In recent years "black love" has emerged as the moral heart of racial justice movements. "The project that we are building," writes Black Lives Matter co-founder Alicia Garza, "is a love note to our folks." She defines "black love" as "building community and solidarity," overcoming the legacy of slavery and racial injustice to cultivate affection across intra-racial differences, including class, gender, sexuality, religion, and age. This justice-oriented account of black love has been percolating among black intellectuals, developing beyond the apparent opposition between King's liberal love and black power's radical rejection of it, in rage. Over the past two decades, the feminist, bell hooks, has argued that the radical self-assertion of black power must be coupled with the vision of harmonious community put forward by King in an expansive conception of self-love in, and as, black community.

Color Labels are skin colors used to categorize humans. Skin color matters in our society as it is a signifier loaded with identity and value. People are judged on the basis of their skin color, and we think nothing of describing others by using skin color labels. Example: Blacks, People of Color, Whites. Blackness, Color, and Whiteness are constructed, and they are not monoliths. It is a part of lived experience that people are from specific places, geographies, with languages, cultures, and other unique customs and characteristics.

Diversity includes all the ways in which people differ, and it encompasses all the different characteristics that make one individual or group different from another. It is all-inclusive and recognizes everyone and every group as part of the diversity that should be valued. A broad definition includes not only race, ethnicity, and gender — the groups that most often come to mind when the term "diversity" is used — but also age, national origin, religion, disability, sexual orientation, socioeconomic status, education, marital status, language, and physical appearance. It also involves different ideas, perspectives, and values.

Ethnicity is a shared cultural heritage. Members of an ethnic category have common ancestors, language, or share religion or geography that, together, confer a distinct social identity.

Identity is that by which one defines oneself. Anti-racist identity = Share Power, Eliminate/Uncover Prejudice, Examine Privilege. This is ongoing, and life-long just as Christian discipleship is also lifelong spiritual formation. A Christian identity recognizes imago Dei, that all humanity is made in God's image.

Intersectionality is the belief that individuals and classes often have shared or overlapping interests or traits. Class (economic, social, etc.), race, and ethnicity, as well as gender and sexuality, are not mutually exclusive issues, characteristics, or categories but are overlapping and reinforcing dimensions of social stratification. Example: A gay Muslim American man.

Race is the idea that the human species is divided into distinct groups on the basis of inherited physical and behavioral differences. Genetic studies in the late 20th century refuted the existence of bio-genetically distinct races, and scholars now argue that "races" are cultural interventions reflecting specific attitudes and beliefs that were imposed on different populations in the wake of western European conquests beginning in the 15th century. Race is a social construction. Race is evil. Too often, we don't admit that it is evil. Instead, we rationalize it. The Bible has no word for race and it behooves us to ask, why do we continue to divide a common humanity made imago Dei? Revelation 7:9 After this I looked, and there was a great multitude that no one could count, from every nation, from all tribes and peoples and languages, standing before the throne and before the Lamb, robed in white with palm branches in their hands. (NRSV)

Racialized People, Racialized Person, Racialized Group are recent terms for the outdated and inaccurate terms of 'racial minority,' 'visible minority,' 'person of color' or 'non-White.' These terms are outdated because every person in the United States, including "white" skinned people are racialized. Furthermore, every person has color, i.e., skin pigmentation.

Racialization is the process by which a society or a group creates races; in the United States, the Office of Management and Budget is in charge of the Census race categories. It started with three categories of: 1) Free White Males, 2) Free White Females, 3) All Other Free Persons, and Slaves, as a count of property.

White has remained the norm even though the definition of who is White has kept changing over the last 200 years, Colored became Negro, Black, and African-American. According to the Census the Latino/Hispanic category is an ethnicity, not a race; in the 2020 Census MENA – Middle Eastern and North African – people, recently considered White, were to be added as a separate category because of the anti-Muslim discrimination that increased after 9/11. People as well as issues – housing, terrorism, immigration – are racialized. The processes of racialization are fluid. They keep changing, and we live in a racialized society and an increasingly racialized world. Pause for a minute to reflect silently on What Census Calls Us: A Historical Timeline.

What the US Census Calls Us: A Historical Timeline

Explore the different race, ethnicity, and country of origin categories used in the U.S. decennial census, from the first one in 1790 to the latest count in 2010. The category names often changed in a reflection of current politics, science, and public attitudes. For example, "colored" became "black," with "Negro" and "African American" added later. The term "Negro" has been dropped for the 2020 census.

Through 1950, census-takers commonly determined the race of the people they counted.

From 1960 on, Americans could choose their own race.

Starting in 2000, Americans could include themselves in more than one racial category. Before that, many "multiracial" people were counted in only one racial category.

Who gets to be called "white" has been constantly changing.

Racial Justice is the belief, actions, and movement that there is only one human race; justice is a basic human right for all people.

Racial Equity is a key goal of the struggle for justice. In an ideal situation, a society's markets and institutions will function well for all people. Unfortunately our data does not support this. Thus, in order to improve racial equity, we must achieve greater social justice. This means meeting individual people where they are, and when resources are limited as they often are, ensuring that the same kind of justice is experienced. Popular images of racial equity and justice are: leveling the playing field which is controversial, removing barriers, and the popular scales of justice. Imagine the dominant group on one scale and one of the subordinate groups on another in terms of level of educational attainment, number of employed, number of home owners, number never incarcerated, number of poor, and so on. When the scales are balanced on these and other socio-economic and health indicators, then, racial justice has been achieved.

Racism is an ideology that either directly or indirectly asserts that one group, whose own characteristics and markers keep shifting over time, is inherently superior to others. It is a system of privilege and oppression that rests on an understanding of humans as belonging to different races ordered in a hierarchy. People thereby deserve or are given different treatment. It can be openly displayed in racial jokes and slurs or hate crimes, but it can be more deeply rooted in attitudes, values, and stereotypical beliefs. In some cases, these are unconsciously held and have become deeply embedded in systems and institutions that have evolved over time to safeguard social, institutional, and economic power. Racism operates at a number of levels, individual, systemic, institutional, and societal, national, international, and these are all connected. Racism is subtle, elusive, pervasive, and keeps on morphing.

Systemic Racism is a reality wherein racism has been institutionalized and been deeply enculturated in our national life, systems, laws, culture, words, images, vocabulary, attitudes, and preferences. Institutional and Structural Racism are both forms of systemic racism. Even the educational system is tainted with institutional and structural (system wide) racism. Example: European or Western ways of knowing are privileged over others. This is epistemic racism, and in this sense most of us are racists.

Voice in critical race theory is defined as the ability of a group to express their experiences in ways that are unique to them. Example: African American women extended to womanist theology. Just like an anti-racist identity shares power, constantly examines implicit bias, and is working to build inclusive, caring communities and change an oppressive system, an anti-racist voice speaks the language of anti-racism after one has learned to be an active and culturally humble listener.

White Supremacy "is a political, economic, and cultural system in which whites overwhelmingly control power, material resources, conscious and unconscious ideas of white superiority and entitlement are widespread, and relations of white dominance and non-white subordination are daily reenacted across a broad array of institutions and social settings." Hoarding power, hierarchy, perfectionism, individualism, sense of urgency, stressing quantity over quality, are some characteristics of white supremacy culture.

"…survival … is learning how to … make common cause with those others identified as outside the structures in order to define and seek a world in which we can all flourish. It is learning how to take our differences and make them strengths. For the master's tools will never dismantle the master's house. They may allow us temporarily to beat him at his own game, but they will never enable us to bring about genuine change…. Racism and homophobia are real conditions of all our lives in this place and time. I urge each one of us here to reach down into that deep place of knowledge inside herself and touch that terror and loathing of any difference that lives here. See whose face it wears."
– Audre Lorde
Discussion/Reflection
Describe Yourself
Write a brief description of yourself; how do you uniquely identify yourself? You will be sharing this, so do be as honest as you can.
Describe Your Neighbor
Before writing the description, if you are doing this as a large group study, count off 1-4 for going into small groups. Then, look at the person sitting on your left in your small group and write a description of them. You will be sharing this. Be as honest as you can.
Small Group Discussion
Get into your small groups of fours and, share the descriptions of each other. Actively listen to your neighbor read aloud the description of yourself and others. Discuss.

Example Questions
What did you think of the way your neighbor described you? Explain if you felt racialized or not.

Did you use color labels in the descriptions of yourself/neighbor? If yes, why? If no, why not?

How can we describe others without using skin color labels? Brainstorm some examples.

Share other comments and insights.
Poetry
Listen to the poems (read them aloud yourself or listen to them being read):

JASPER TEXAS 1998
By Lucille Clifton for j. byrd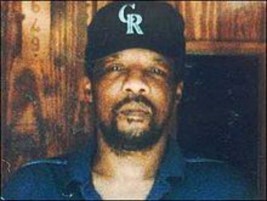 i am a man's head hunched in the road.
i was chosen to speak by the members
of my body. the arm as it pulled away
pointed toward me, the hand opened once
and was gone.

why and why and why
should i call a white man brother?
who is the human in this place,
the thing that is dragged or the dragger?
what does my daughter say?

the sun is a blister overhead.
if i were alive i could not bear it.
the townsfolk sing we shall overcome
while hope bleeds slowly from my mouth
into the dirt that covers us all.
i am done with this dust. i am done.


Lucille Clifton is an American poet. In this poem "jasper texas 1998" which is based on the dragging death of James Byrd, Jr. by three white supremacists, in Texas, she gives voice to the dead man. On June 7, 1998, James, a 49-year-old African American father of three children, was walking home after attending a friend's anniversary party. He was picked up by three white supremacists in a truck. They chained him to the truck. When he was found, Byrd's body had been dragged to death, until his head fell off. Clifton's poem describes the facts of Byrd's murder, from the point of view of the decapitated head, and raises the issues of racial intolerance and the extreme nature of the human violence associated with it.

The LAWYERS' COMMITTEE FOR CIVIL RIGHTS UNDER LAW, a nonpartisan, nonprofit organization, was formed in 1963 at the request of President John F. Kennedy to involve the private bar in providing legal services to address racial discrimination. Now in its 56th year, the Lawyers' Committee for Civil Rights Under Law is continuing its quest to "Move America Toward Justice." The principal mission of the Lawyers' Committee for Civil Rights Under Law is to secure, through the rule of law, equal justice for all, particularly in the areas of criminal justice, fair housing and community development, economic justice, educational opportunities, and voting rights. Byrd's legacy is honored by the Lawyers' Committee, which has set up the James Byrd Jr. Center to Stop Hate. The James Byrd Jr. Center to Stop Hate supports communities and individuals targeted for hate and challenges white supremacy by using creative legal advocacy, disrupting systems that enable hate, and educating the general public and policy makers.
A SMALL NEEDFUL FACT
By Ross Gay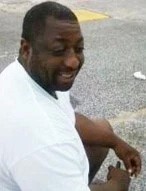 Is that Eric Garner worked

for some time for the Parks and Rec. Horticultural Department, which means, perhaps, that with his very large hands, perhaps, in all likelihood,

he put gently into the earth some plants which, most likely, some of them, in all likelihood, continue to grow, continue

to do what such plants do, like house and feed small and necessary creatures, like being pleasant to touch and smell, like converting sunlight

into food, like making it easier for us to breathe.


Eleven times, Eric Garner, while in a chokehold, which is also called a carotid hold, by Police Officer Daniel Pantaleo, told the New York Police Department officers: "I can't breathe." These were his last words. Eric was 43 years old at the time of his death on Staten Island, N.Y, in July 2014. Ross Gay is an Indiana University Professor and Poet. Gay takes a small, essential fact about Eric Garner – that he worked for a while with Parks and Recreation Horticultural Department. Gay imagines Garner putting plants into the earth, plants which oxygenate our world, plants which help us breathe. Eric Garner, though, now doesn't breathe anymore. You and I can. What will we do?

Eric Garner's words, "I can't breathe," became a rallying cry for the Black Lives Matter movement #BLM. The encounter with Garner was caught on video, and it led to changes in the police department. After Garner's death, all 36,000 officers had to undergo de-escalation training for three days. Other policy shifts were implemented such as "Stop and Frisk," a practice in which officers stop people on the streets and search them for weapons, and wearing of body cameras by the police.

While these reforms reduced the number of complaints about police use of force, Black Americans dying at the hands of police continued. That is why the killing of George Floyd on May 25, 2020 by Chauvin, a Minneapolis police officer, who knelt on his neck for more than eight minutes forty-six seconds, led to protests in many cities across the United States and around the world. Long outraged by police brutality people are also calling for defunding – i.e., reduced funding – besides criminal justice reform that ranges from banning choke holds, no-knock laws, and the abolition of prisons. Eight minutes, forty-six seconds has now become a symbol of police brutality.

What do the protestors want? Police Accountability. Solutions that are being promoted include:

End Qualified Immunity. Demilitarize the Police. Reduce Police Services – right now, the police are called in for offenses in schools, mental health, homelessness, and social problems for which they are not trained.

Invest in Black communities, especially those that have been long shunned as problems. Support Black businesses and entrepreneurs.
The ABCs of Anti-Racist Actions
PRAY – Though we each want to do something to bring about justice in the world, we must always remember to pray before we act. Seeking God first can help ensure that our actions actually reflect and embody the will of God. With this in mind, here are some anti-racist actions.

ALLY – Identify Allies and Join Them

CLOUT: Citizens of Louisville Organized and United Together (CLOUT) is an organization of religious congregations working together to solve critical community problems. They are not a service provider, but a grassroots, direct action, multi-issue organization, which has come together to be a powerful force for improving the quality of life in our communities.

The mission of CLOUT is to build the power of religious congregations to solve community problems by holding systems accountable. Presently, 20 congregations and groups with over 12,000 members are members of CLOUT. They come from all parts of Louisville Metro and represent a diverse mix of races and ethnicities, as well as different religious traditions.

https://www.cloutky.org/

BUILD – Build the Anti-Racism Movement

Dispel the myth of black-on-black crime.
https://www.mic.com/articles/151773/the-black-on-black-crime-myth-is-the-u-s-s-substitute-for-caring-about-black-safety
Know your protestor rights. The First Amendment protects your right to assemble and express your views through protest. However, police and other government officials are allowed to place certain narrow restrictions on the exercise of speech rights. Make sure you're prepared by brushing up on your rights before heading out into the streets. Whether you're attending, organizing, taking photos/observing, or stopped during a protest, the ACLU has you covered. https://www.aclu.org/know-your-rights/protesters-rights/

COMMUNITY / DONATE – To build transformative communities, we must perform transformative acts of liberation. Cash bail is one of the aspects of the criminal justice system that keeps communities wrapped up in systemic slavery and in debt. The need to end cash bail is not new. Thanks to the Ferguson Uprising and the Kalief Browder story, we know that the bail system creates financial barriers for those who find themselves against the criminal justice system. One of the largest barriers is not being able to afford bail.

The Louisville Community Bail Fund exists to not only bail out folks, but also to provide post-release support to get them from jail, fed, and to a situation of safety. LCBF also maintains a focus on preventative measures for those targeted by law enforcement and threatened with incarceration. While we work with national networks, we are also one of the only bail funds that rely entirely on support from individuals in our social justice community. https://actionnetwork.org/fundraising/louisville-community-bail-fund
Another organization to donate is the National Bail Project and designate your city. https://secure.givelively.org/donate/the-bail-project.
Develop Your Anti-racist Voice And Identity
As needed, refresh yourself with the Glossary, browse the Jefferson Square Park Protest Photo Album or re-read The ABCs of Anti-racist Actions, or read the stories of LPTS community members from June 2020 by downloading a copy of Lift Every Voice and Sing Antiracism Reader.

Jefferson Square Park Photo Album
By Alison Stabler / AllieD Photography

Which of the justice problems that you heard expressed in the poems speaks to you?
What are your top three feelings as you've done this study? How can you channel them to a creative, constructive, anti-racist plan of action?
What policy / system do you want to help reform?
Challenge Question: What is your truth today, buried deep in your bones and blood memory, that even if you told no one about it, it would change your life and help to change the lives of people who are struggling for justice?
Follow-Up Question: Outline a personal, concrete action plan for a racial justice problem that inspires or incites you; describe the steps you will take to build your anti-racist voice and identity. Make sure you specifically list: 1) how you will help build the world God envisions, and 2) how you will use language and practice behaviors that deny racialization and affirm all as being made in God's likeness.
Closing Prayer And Pledge
Pray and Pledge. If in a group, exchange it with another. Commit yourself to prayer and periodic check-in as an ongoing act of love and accountability.
Closing Prayer (Adapted from Big Tent 2017 Liturgy)
O God, you created us in your likeness and shower us with the good news of the Gospel in Jesus Christ, but we stereotype others and build walls between us.

And, we don't see others as you see us.

You throw your seed on all types of people and situations, but frequently, we make hesitant steps toward racial justice, instead of bold moves. All too often we bear no fruit.

Forgive us, O God of mercy and hope.

By your Spirit transform us into good soil, where seed grows into fruits of love, healing and reconciliation.

Thank you for the strong faith that you have given us and our identity as people who follow Jesus and work for justice in our world. Keep us faithful in our continuing growth as anti-racists, people who generously listen and courageously share power and privilege with all those who don't look like us. In Jesus' name we pray, Amen.
Pledge to Develop an Anti-racist Voice and Identity
Because I, __________ am created in the image of God, I will try to see the likeness of God's goodness, beauty and love in all I meet, especially those who don't look like me.

I commit to increasing my understanding of racialization, respecting differences, examining my biases and checking my privilege often, and sharing power faithfully.

I make a lifelong commitment to growing my personal anti-racist voice and identity:

With this particular problem:

With these specific communities:

Here's how I will hold myself accountable:

Here's how I will leave myself open to the leading of the Holy Spirit:
Book Recommendation
Remnants: a Memoir of Spirit, Activism, and Mothering, by Rosemarie Freeney Harding and Rachel Elizabeth Harding, Duke University Press, 2015.

When I was developing my anti-racist voice and identity, this book was heaven-sent. Rachel Harding led the retreat that introduced me to Remnants. I was blessed to reclaim positive elements from my own ancestry, discover anew God's inclusive vision for our common humanity, and incorporate them into the language and practices of anti-racism.

An activist influential in the civil rights movement, Rosemarie Freenie Harding's spirituality blended many traditions, including southern African American mysticism, Anabaptist Christianity, Tibetan Buddhism, and Brazilian Candomblé. Remnants, a multigenre memoir, demonstrates how Freeney Harding's spiritual life and social justice activism were integral to the instincts of mothering, healing, and community-building. Following Freeney Harding's death in 2004, her daughter Rachel finished this decade-long collaboration, using recorded interviews, memories of her mother, and her mother's journal entries, and previously published essays.

This is how the book opens:

Foreword. Daughter's Precis

There is no scarcity. There is no shortage. No lack of love, of compassion, of joy in the world. There is enough. There is more than enough.

Only fear and greed make us think otherwise.

No one need starve. There is enough land and enough food. No one need die of thirst. There is enough water. No one need live without mercy. There is no end to grace. And we are all instruments of grace. The more we give it, the more we share it, the more we use it, the more God makes. There is no scarcity of love. There is plenty. And always more. This is the universe my mother lived in. Her words. Her ways. This is the universe she was raised in, by parents from rural Georgia who came up in the generation after slavery. People who had lived with many terrors but who knew terror was not God's final say. This is the universe she taught me. Whatever I call religion is this inclusive, Christian, indigenous, Black, southern cosmology of compassion and connectedness. It is the poetry of my mother's life.
Acknowledgements And Rights
Thanks to Kilen Gray for the cover photo and Alison Stabler / AllieD Photography for the photos from the Jefferson Square Park Protests on June 3, 2020, in which many students and employees of Louisville Seminary participated.

Thanks to Chris Wooton for sharing his communications expertise with such warm enthusiasm.

I am grateful to Debra Mumford for her comments and questions on the 2015 edition of this work, her encouragement to pray, and the names of the organizations listed under the ABCs of Anti-racist Actions.

Thanks to Alton B. Pollard, III for his invitation, visionary leadership, and support.

Authors and content creators own their writings, art, photos, and other creative products. They are: Poems © 2000 by Lucille Clifton. © 2015 by Ross Gay. Scripture quotations from The New Revised Standard Version Bible, copyright © 1989 National Council of the Churches of Christ in the United States of America. Used by permission. All rights reserved. Some of the definitions in the Glossary come from anti-racism websites and are used under Fair Use.

I owe a great debt to Civil Rights movements and current justice workers, anti-racist trainers, and church workers. Glossary definitions have come from many sources and include these websites: Racial Equity Tools, Dismantling Racism (dRworks), Language of White Supremacy, Showing Up for Racial Justice, King Center. The definition of Black Community is from Lloyd, Vincent W. and Andrew L. Prevot. Anti-Blackness and Christian Ethics. Orbis, 2017, p. 82.

The study is being made available for free by Louisville Presbyterian Theological Seminary. Anita Coleman is an Associate Professor of Bibliography and Research, and Director of E.M. White Library. She is also the founder and curator of the Anti-racism Digital Library, a clearinghouse for anti-racism information resources.

You may freely reuse and distribute this guide in its entirety for non-commercial purposes in any medium. Please include author attribution, photography credits, and a link to the original. This work is licensed under a Creative Commons Attribution-NonCommercial-NoDerivatives 4.0 International License.
Feedback
Did you have trouble writing an anti-racist action plan? Do you have feedback on this study: What did you like? What did you not like? How can it be improved? Thoughts on the Anti-racism Digital Library? To give feedback, email acoleman@lpts.edu. Thank you.

About the Anti-racism Digital Library
The Anti-racism Digital Library was started in July 2015. It is my faithful response to the leading of the Holy Spirit after the Charleston AME Church shootings. I invite you to browse the Collections, Glossary, and Thesaurus to help you learn and practice anti-racism. No matter who you are and where you are in the journey to justice you will find information resources you can trust. Sample collections: Anti-racist Identity | Christian Imagination | The Intercultural Community, PC (USA)

Dedication: "Libraries are always inclusive, never exclusive." – Cynthia Hurd, a 31-year library employee who died in the Emanuel AME church shooting in June 2015. The Anti-racism Digital Library and International Anti-racism Thesaurus is dedicated to the 9 victims of the Emmanuel AME Charleston 2015 shooting: Rev. Sharonda Coleman-Singleton, Cynthia Hurd, Rev. Clementa Pinckney, Rev. Daniel Simmons Sr., Myra Thompson, Tywanza Sanders, Rev. DePayne Middleton-Doctor, Susie Jackson, Ethel Lance.

"Words create worlds." Ideas matter. Language matters. Human unity matters. The goal of the ADL is to describe anti-racism in all its fullness in order to increase human unity. We seek to fuel the scorching of race, racialization, and racism and ignite cooperation for justice and peace by discovering, crafting, evolving, and making available resources and vocabulary for describing complex humanity. To God be the glory. Amen. Ashe.



Growing a Personal Anti-racist Voice and Identity. By Anita Coleman, 7 July, 2020. Louisville Presbyterian Theological Seminary. Louisville, Kentucky 40205.

Endracism.info | lpts.edu